I saw you today.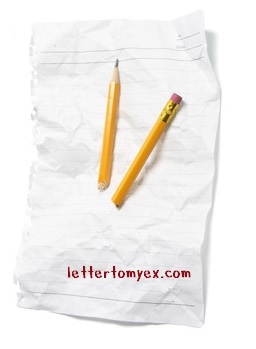 First I'll start off by reminding you that we broke up 6 months ago to the day. Since we broke up, there has been a lot of things I can't do. I can't listen to Coldplay. (Yep, you took that one.) I can't watch 50 First Dates (my favorite movie prior to our break-up.) I can't go to your hometown. Period. I can't go to our favorite pizza place. (Until today.) Today, I woke up and I decided that I wanted pizza. I knew the sadness that would come with it but I decided that I still wanted it. I went to pick up my order and there you sat. Two tables away from "our table" with your mom, dad and both little brothers. I could feel my heart sink (almost as much as it did when you told me you didn't love me anymore.) Your mom gave me a smile & we made eye contact. Very heart broken, raw, painful eye contact.
Dammit, I almost forgot about that freckle above your lip.
I almost forgot the way your cologne smelled.
I almost forgot what color those beady eyes are.
I tried until
I saw you today.