One month later…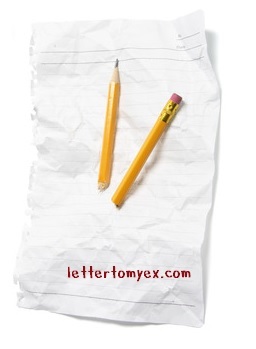 One month on and my heart still aches for you. One month on and I panic sometimes that I can't remember the sound of your voice. One month on and sometimes I can do life without you and, other times, all I want is to be back in your arms. I hope you're doing well without me, I hope you're excelling, I hope your life I everything you're wanting it to be. I hope you don't think about me to often. My days however are filled with thoughts about you- everywhere I go, memories of us bubble up and threaten to take over. I know breaking up was for the best, we were toxic for each other and we beat each other up emotionally and tore apart each other until the only thing left was broken pieces of our hearts. But I loved you all the same- I still do, and I think I will until my last days.
You thief, you stole a piece of my heart when we walked away from each other. Look after it for me.
I'll always love you.