I hope whoever has you is everything you deserve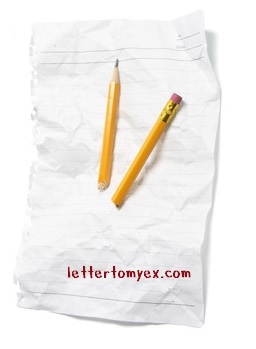 Hello. I hope this finds you in tall spirits.
I had a lot to say & talk to you about in person but unfortunately that day never came. . I wanted to see you because I reached the point of confidence. I needed you to listen.
I wanted to face my fear, sit you down to tell you how I felt so I could go on. I needed to hug you for the last time. I needed you to be there. I guess you didn't want to be near me.
I'm not trying to start anything or ruin what you got going now.
I just miss you honestly. My obsessiveness stems from regret & guilt along with other things. I want you to be happy, really I do. So if us not working out is the best thing for you then so be it.
Its almost not fair because I've been at a disadvantage. I didn't get to be in your presence and enjoy you everyday. I never got the l chance everyone else does. I'm tired though. I don't want to push anymore..maybe we just aren't….
I know its about time I realized that.
Our paths crossed to teach us. I want you to know I learned a lot from you. Walking beside you I felt proud to be with a man that reflects kindness & understanding. Thats something rare. You have always been so patient with me..you are still even after 2 years. I can't stand being away from that kind of love. I hope whoever has you is everything you deserve. I often find myself wanting to know your problems and doubts, to listen and help but I remember its not my place to do so. I still worry.
On a lighter note, you have grown to be so handsome and intelligent. . I like to see your mind expand. Its refreshing. I never would have imagined that same little annoying boy would make me fall for him the way I did. I'm afraid "I've fallen & I can't get up" lol.
Impossible to explain really. I can't put the feeling into letters and sensible words but I'm sorry from the deepest deths of my soul. Out of respect for your new relationship I keep my distance. I still think of you with love. I hope you have similar thoughts of me in your quiet time.
Our "friendship" hasn't been easy for me but I had to have you in some way. I guess its better, at least I don't have to worry about losing you.
With all that being said I'll let you carry on with your day. Thanks for giving this a patient read. . remember I love you & its not over until you say "I do".