Professor, can we be friends?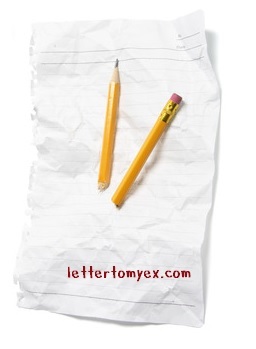 Dear "Professor",
Ah, Professor. I wish i could still call you with that name. However, i know i don't deserve it. I don't deserve to become your girlfriend in the first place. That's why i broke everything up with you.
I didn't love you. What i see was a funny, witty, and super kind best buddy who sat next to me in the classroom. I didn't see you as a romantic partner like the way you saw me. When you confessed your feelings for me, i was confused. Because i was in love with your other best friend. Yes, that boy who was also sat with us. That boy who we could discuss about everything with, whenever we want. That boy who also got you back everytime you faced some problems.
That time, i can't risk your friendship with him. On the other hand, i knew can't lose you as my friend either. I knew i would hurt you. So i accepted your proposal. But honestly, being somebody's girlfriend without actually in love with her partner was exhausting. I felt like i stabbed you from behind instead of telling you the truth. I wasn't comfortable for calling you "bae" instead of my "professor" who helped me to study. I want everything come back the way they've been. Please, send me some memes, like you used to. Or at least, say hi to me. Tell me about your life. Tell me about your new crush, or your new girlfriend. I'd be happy to be your love conselour.
I hope that you could forgive me, my professor. I hope that we could come back as a professor and his apprentice, and as best friends.
Best wishes,
Your best friend.