Thank you and goodbye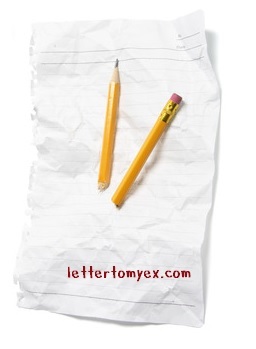 It has been a nearly a year since we last spoke. You blocked me from everything, so I can't even see your face and know that sadness after my departure has cleared and life has returned to your eyes. That was the hardest part: how you couldn't handle staying friends – how you said it was just too difficult to have any contact at all so I never got to say,
Thank you for making me laugh again – I thought that side of me had died forever
Thank you for making me feel so alive – I didn't know that feeling even existed
Thank you for reminding me I am sexy, adventurous, naughty – sides I had not explored since university, and sides I didn't know even existed in me
Thank you for showing me that I own myself, my body, my future
Thank you for taking risks because you thought I was worth it
Thank you for confiding in me
Thank you for holding strong on our breakup because I couldn't have recovered my life without a complete break enforced by someone with stronger willpower than I have
Thank you for all this, but goodbye. I can't keep wondering if you'll drive by, if you are following the awesome things I am up to in my new life, if you will reach out. For her sake and his, I am saying thank you for what was, but goodbye – goodbye to all thoughts of what might have been. Goodbye to wondering if you ever think of me still. Thank you for what was and one last time, goodbye.