The things I couldn't say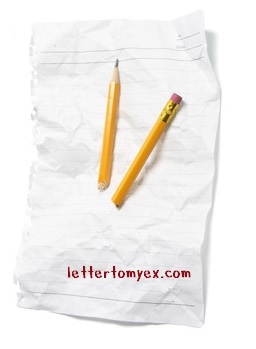 I envisioned today a little differently than you did.
I thought we'd meet, catch up, enjoy each other's company.
I could tell you about my trip to India. I'd try to emphasize all the cool parts, and you'd get all protective about the shady parts.
You could update me about the goings-on with all your friends, all the amazing people that I've gotten to meet and hang out with.
Then we could get to the serious stuff.
We'd go through things together: work, family structure, kids, etc.
We'd talk about what we'd been thinking, reading, and praying about. I would tell you about my devotions app sending me 5 devotions in the last week about marriage and how I really feel like God is working on my heart. We would envision solutions, compromises, end results together. We would talk about whether or not any of those options worked for us, whether we needed to solve it all now, or whether some of the things could be put on a back shelf.
And then, after we'd given it the last shot it deserved, if we really found that we couldn't resolve it, then we'd break up.
And you'd ask me one more time if we could still be friends, because you can't put me out of your life completely.
And I would say yes. Because after going through it again and again and again in my head this past week I decided that's what I needed, and that I don't want you out of my life completely either.
And then we would part.
As friends.
And it would have hurt, sure, I'm not denying that.
But not like this.
Not like me traveling 3 hours to be told we are breaking up in a neat, carefully prepared speech from you. You, telling me that you've done all the thinking and deciding for both of us and we should stop this. Telling me that it has nothing to do about you not caring for me because you do.
I don't want you to tell me you care for me.
I don't want you to tell me I'm possibly the most amazing woman you've ever met.
I don't want to see your hands tremble with emotion or watch you have to pause and take in an unsteady breath.
Not if you're taking that breath to say goodbye forever.