Sorry not sorry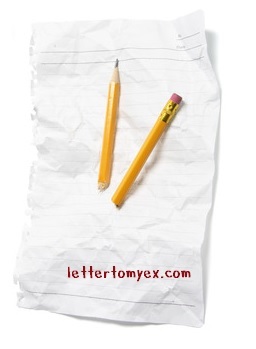 You know,
you can be cold all you want. I can take a clue. I know this is it and don't worry, I'm not gonna try and haunt you. But there's one thing you can't take away from me, and that's all the good you've done me, even if it's in the past and everything is going back to shit now.
I am not going to think of you as just another thing that went wrong. You might be pretending to be an arse right now, maybe for the right but I think the wrong reasons, but give me some credit: in the end I was still right about you. You're the kind of person I give a shit about, and there's nothing you can do about it. I refuse to dismiss this as a mistake. I won't stop believing in you and I'm not asking for anything in return, this isn't about me. You'll just have to live with that.
Now you go on and take care.
All the love x