Just so you know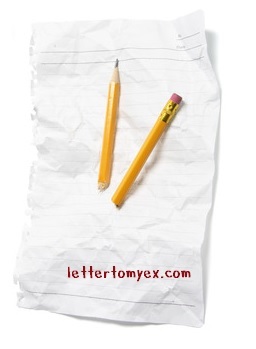 to the one who left,
i know that we are both terribly sad, broken people on a seemingly impossible journey to escape the people and things that consume our being. we couldn't kiss away each other's past, even though we tried, just to feel the indescribable sensation of drowning our evils into each other. the bad parts of me compete with the bad parts of you and sometimes i fear that the worst parts of us will carry us both to the grave. your past chases you like the surf chases the sand and mine swallows me like a crashing wave, and we just wanted to find a spot of dry land within each other. maybe you never found that safe place but i hope you were at least clinging on to the shore.
you now occupy the vacant spaces in my head, and the void in my chest longs for the one in yours. nobody ever warned me about what would happen when i craved someone's flesh more than i cared for my own. you drank my soul, swallowed me whole, and you painted me pretty pictures that weren't real.
on our way home that night? your head laying delicately in my lap, as i sang you a quiet, gentle tune, i gazed out of the window and looked at the sky. and there, my heart stopped.
the stars. they were there. i hadn't even bothered to see if they existed anymore. but they were there, and so were you, and so was i, and so was our past, and so was our future.
the stars are out again tonight, but nothing else remains.
FUCK you.
fuck you for making me think you were in love with me.
i am not mad because you aren't in love with me, you can't help that. but i AM mad at you for making me believe otherwise.
i gave you everything. EVERYTHING. and i would have done fucking anything for you. i am not a person that is secure or confident in their being but i know this – i was GOOD to you. i was patient and kind and loving and forgiving, much more than i should have been, considering my recent discovery. and you might never find someone like me ever again. you are missing out.
i dont say that to make you feel guilty, or to make you sorry. of course you're never even going to read this, but. this is not for you, this is for me. i deserve everything back that i give. when you left, you took everything i gave you with you. all that i have left are empty promises.
if you weren't in love with me, you will never be in love with anybody.
someday you realize that and come running back to me, but i will not wait for you.
h.r.t
PS – i miss your dog.