An Affair To Remember… Forever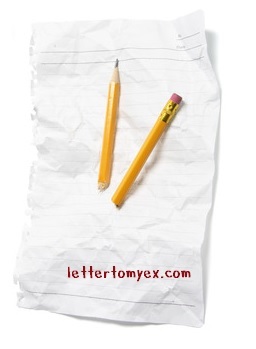 Dearest Angel,
It's been almost six years since our affair ended. March. It'll be six years in March. Not more than a small handful of days has gone by in all those years when I haven't thought of you. I thought it would get easier, that I would forget you, re-commit to my marriage, and start over with my wife. Though she deserves better than me (and so do you), the deep-seated flaws in our relationship remain. Plus, other stress-inducing issues have crept in, making it hard to go forward. I once described my lingering feelings for you as a "sea anchor"- holding me in place, keeping me from becoming a better husband, father, and friend. That is as true now as it was in 2013, when we briefly communicated in the mutual search for closure. I am quietly, miserably functioning on a day-to-day basis. I think there are many middle-aged men like me who feel the same.
This is not to excuse my behavior (or yours)- the affair was wrong, the deception and lies a stain upon both of us. But, the feelings remain. Sadly. I wish I could just turn them off, but I cannot. What we felt as 17 year old kids, me the clueless American in the middle of Hickville, USA and you the wide-eyed, courageous foreign exchange student who entered my world via Fate, ignited into an intense, nearly all-consuming, and passionate affair, even though we were half a world away from one another. But the flame that burns brightly also burns dangerously. You were right to end the affair in such a way that there could be no turning back, no backsliding into re-igniting the flame- we'd gone down that road several times before.
And now, I've just found out that you're married (I think). I figured it was bound to happen, it's just . . . hard to accept. Yet, I've no right to begrudge you your happiness- we are finished, it ended poorly, and I made my choices. For the sake of my children, for my wife, and for my standing in the community, I passed on the chance to be with you. This letter, which you'll likely never see, is just a way of coping with the hurt. Of the thousands and thousands of words I've written about you since the affair ended (my form of self-therapy), these words are the hardest. Hope has died. While I'm happy for you and wish you all the best, I know that my life will likely not get any better. I bear a very large share of the blame for that gloomy outlook, so I've no one to be angry with but me.
Goodbye my Angel, my Darling, my "African Jungle Queen" (inside joke), my passionate lover- I miss you terribly.