It'll take some time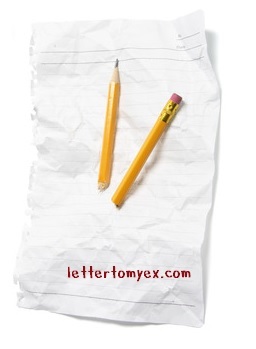 Sam, I hope things are good with you. Yesterday i saw you and although i didn't speak to you that does not mean that I didn't want to go up to you and wrap my arms around you. I know i made things awkward and gave you the cold shoulder but i had to. I couldn't let you see how excited i was to see your face again. I couldn't show you that i still cared. The last couple of conversations were just us arguing and then one of us desperately pouring our hearts out and being rejected. We both were immature, prideful, and i was inflexible and i also know we both think that our split was for the best. We just couldn't agree on a lot and often i felt like i was holding you back from finding someone better. Yes i still want to text you. Still have your voice mails. Still love you…… sigh, this is difficult darling. You loved me as best as you could and i rarely reciprocated. I did not appreciate you and now that you are gone i feel guilty. As much as don't want to stay away i will respect what you have decided and not try to contact you anymore. Stay safe P.L. You will always have a place in my heart.
-Yours truly Gatito.