I'm fighting to be with you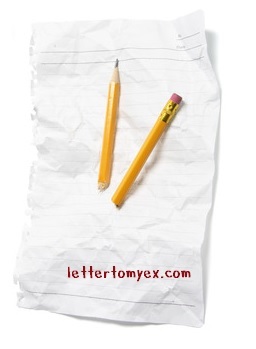 Dear J,
Today we talked, today I cried. Today you sat, today you listened. Let me start at the beginning to remind you of the things that made us happy together. You know I want to piece us together more than anything. I want to repair what we had so here we go.
January 24th (or so) I was walking on the fourth floor with my friend when she talks to this really cute guy who is wearing this mustardy yellow shirt and trying not to eat his chipotle in which he got earlier. We talk for a bit and then that's when I asked you for your snapchat. There was something special about you which made me ask you for your snap (I've never done anything like that before). It was worth it. Later on you snapped me "who is this" because some friends took my phone and snapped you from it. Once I replied you remembered and we got to talking. We had such a chill conversation and it was like we connected instantly. I remember when we both had to go to a college meeting and we went off and talked somewhere. That is when my friends asked you if you liked me cause to be honest I couldn't figure it out for the life of me. For the next few days we hung out in the theater area talking and getting to know each other better and better. By the time Snowdays rolled around you kept hinting that I should ask you but instead I asked the other J. It was a mistake but when I was at dinner with the other J you told me that you asked me out and I was so happy. I couldn't stop thinking about it and then I was like oh hey we should hang out come to Snowdays but you were at Buffalo Wild Wings with some friends and you said you would come later. After the dance I told you I was going to a friends house and that you should come too. What did you do you came, and then you left and then came back and kissed me and asked me out properly and finally came back to spend the night. It was the happiest night of my life when that happened. I was so happy to be with you finally.
The next day Super Bowl Sunday we hung out at my house and when we weren't really supposed to oops! I drove you home in the snow we stopped at your house and we talked for a bit. "Electric Love" by BØRNS was playing and there we had our first long lasting kiss. I remember you telling me that you told your friend that you were falling for me and that you really liked me.
As time went on and the musical finally rolled around we went on a date to see it. We decided to crash the cast party and that we would find somewhere to spend the night together. Later on in the night we both were in the backseat of your friends car and I was lying in your lap. Your friend swerved and you held me tight and told your friend to watch it. Then you two got into the conversation on if you loved me and you said you did and that you care about me and everything. It made me so happy.
From our crazy snapchats to our endless talks we had an amazing time. We told each other everything not only because we were dating but also we were best friends. Yeah towards the end we got lazy and we watched Netflix the majority of the time. But for the most of our relationship we were out having fun doing stuff teenagers do. Towards the end we got lazy and just let ourselves go because of stress, and other factors. I feel like that shouldn't have stopped us but we let it. You let it make us end. I know you still love me I see it in your eyes when you look at me, you miss me like you said. We are meant to be together even though we're young I know it because of how compatible we are.
I want to do it right with you this time, I don't want to let us go down hill again. I know there are many other people in the world out there but no one can compare to you my baby. There was something about you the first day we met and I know you felt that too with all the constant talks we had about our life. I want what we talked about to become our future together. There is not one else I want in my life but you J. I have plenty of pictures and videos of all the good times we had and I want those to be the memories you reflect on in our future not the negatives. That's why I'm doing and that is why I still want you.
Not every relationship is going to be 100% perfect but I'm fighting to be with you because I love you and we are perfect together no matter what your friends say or in general what anyone says. I know you like the back of my hand J. You want this to work but something is stopping you so just let it stop you from stopping you because I'm ready here right now waiting for you.
I love you with all my heart J, Liv