I need to move on already!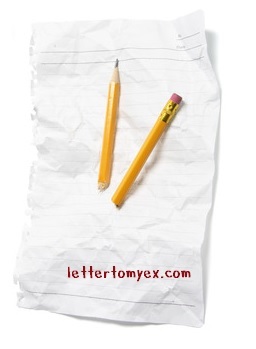 It's ridiculous how you still effect me. We were in a dramatic relationship, on and off and on and off, for about a year. 1 year of you cheating on me and saying I would never be everything you wanted. 1 year of me being madly and hopelessly in love with you, always hoping for the same in return. And when it ended, it took me YEARS to get over you. Every few years you would check in and tell me how happy you are with someone new. How wonderful they are. And I always wondered why I was never that wonderful.
Fast forward 17 years later. 17 FREAKIN YEARS! 3 kids, a wonderful husband, a perfect life and 17 long years. Stupid Facebook. I wish I knew how a stupid "hey! How's it going?" can turn me back into that love struck 17 year old girl who can never be good enough for you. You tell me I'm the one who got away but then there's no follow through. You tell me you always loved me but my old diaries show how much you cheated and lied to me. What's the point of this? Why do you continue to drag my heart through the mud. And why does my heart even care?!
I'm happily married, successful, confident, a great mom, and totally happy with my life. Then I talk to you and I fall apart. What is your hold on me?! And can you please just let it go. We speak every few years for a few weeks (hi, drama, bye) and then it takes me YEARS to get over you again. I truly want to believe I'm "the one who got away" for you but I know deep down I can't be given your behavior towards me. What's the point of tell me that if you don't mean it??
I'm happily married and would never leave or cheat on my husband. He's a perfect man, a wonderful father, and everything I could ever want. My wish is that whatever voodoo hold you have on my heart you would let go and let me be. We can be friends but without all the drama and emotions. Damn, I wish I could let you go.