Two years ago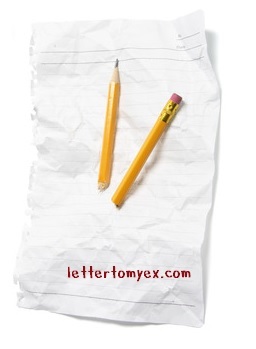 We were never a good match, but we made it work. Raw passion resulted in my son. I stepped in for your other kids, too. I shared things about me, with you, that I have not shared with anyone else. Too bad (for you) that wasn't enough.
Sure, when you first left with the family dog, I was devastated. In hindsight, I gave you too much. The empty space I didn't think I could live with has since filled. I'm happier, and more successful without you. That empty space is full of fun, caring people in a great new city and a bright, bright future for me.
You will stay in that dark, empty space you made for yourself. I'm not benevolent enough to stop wishing bad things for you, but I'm not invested at all in your outcome. I have so many other things to do and people in my life who really care. You will get what you deserve- it's not me though.
My son knows that I am the parent with unconditional love and support for him. It's universally-held that you should show the same for your offspring. Since you can't, you are nothing but a sad ghost for him. I will help him with that, and every other aspect of his life, without you until I draw my very last breath.
Everyone who told me not to get involved with you was right- but they were also wrong. My son would not have happened if I hadn't.