Letting go of hope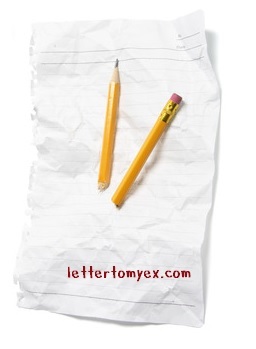 I never thought I would write this to you. You have never left me. You are always somewhere in my mind and I could never imagine saying goodbye. I always hoped there would be more. Hoped you would love me like I love you. I always hope. But I know that my hope is futile. I know this and yet I still hope, for what use is living if you don't have hope?
But I can't keep on hoping and hoping for something that is never going to be. Even if you said you wanted us to be together, I know that would not happen. I know that that would be a lie. You would never give yourself to me. That's not who I am to you. I could never hold you and I don't even try. It would only cause me more pain than I already feel. You've always been hidden from me, except for the occasional glimpse you let me have of who you really are. I'm grateful for those glimpses. They will be the memories I hold on to.
I suppose you are wondering why I should write now? Well, it has to be sometime, doesn't it? Nothing lasts forever and I have to let go at some point. Maybe it's just that this is the right time to take out your picture I hold of you and finally let it go. Let you go. Let go of my hope for you to want me. Let go of my love I've held just for you.
I will always remember how safe I felt in your arms. How I could look up to you and feel I was protected, feel sure you would take care of me. I know that my fantasy of you was not matching reality and so I need to let go of my fantasy as well as my hope.
You took all the love I would give you, but in the end how much did I get back?
I don't know that I'll ever see you again. And I know that is where my hope dies. That I have to say I WILL never see you again. That the time of us has gone and is no more.
I am left alone without you. There is a darkness in my heart now that may never be lit again.