I love you, but I hate you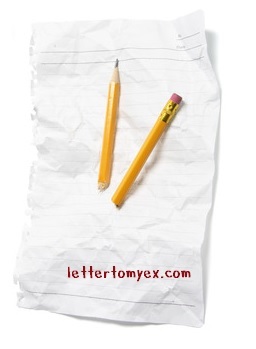 Hi, I know you'll never read this but I hope you see it one day and realize that it came from me.
I was committed to you, I was ready and excited for a future with you, I was excited for all of the plans we had and I was excited to see you every single time. My love never died for you, although my feelings took longer to develop for you than yours did for me, I still knew you were right for me but I thought that you felt the same, almost convinced that you felt the same considering how much you tried to involve me in your family. I got butterflies every time I thought of you and there wasn't a second that passed in my day where you weren't involved in them. You shattered my heart and you never told me the reason why you ended our relationship – I thought we had something special. Now I'm left wondering, every single day; what happened? what went wrong? was it me? did I do something wrong? You never told me anything.. you just left me and vanished. I did nothing to deserve that, all I ever wanted to do was make you happy like you made me happy.
No matter what or how bad your reason was, I would have accepted it and stayed civil with you and if you still wanted to move on, I would have also accepted that – I just needed a reason.
I hope that you are well and I hope that you find happiness. I will miss every moment we spent together, I just feel bitter for what you did and how you did it.
I'll be here if you ever decide to reach out to me again. I miss you.