Goodbye for now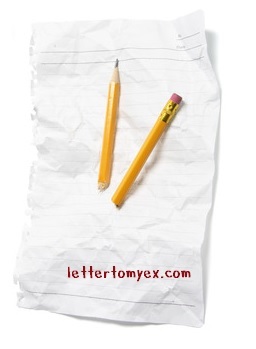 I love you, so much.
I used to feel like you are the greek god. Calm, cool. I miss the way you fix your hair, I miss your sly smile, I miss holding your big palms, i miss staring into those eyes.
I hope you well. I hope you stay happy. I hope I get through this as well.
I hope you find someone who loves you the way I do. Bye for now.
I am not sure why it hurts so much. Maybe all I deleted all the bad memories to keep the good ones, to keep having a reason to love you. But I also have to remember if you felt the same, you would have tried. I tried.
Our love was made for movie screens. Always a nerd I was! If anyone ever told me I'll be holding hands with the hottest person on the entire universe and get to fall in love…..I would have probably laughed. Thank you. There's a part of you I can always hold dear and close to me. The memories.
I'm sorry that I hurt you. When I understood that we'll have to break up….I went a bit crazy with sadness. I'm sorry. I won't shut you out ever again. You'll be ok. You seem happier. I am proud of you.
Good bye for now.