I miss us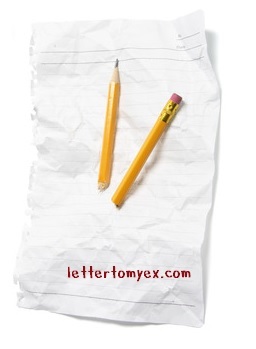 Dear O,
There is no tangible words that can translate how thankful because I once had you, you have showered me with your tenderness, I'm glad that you became more mature by time, thank you for taking care of me you played the role of my best friend, father and of course my boy friend. I missed the way I smile to your eyes, I miss the corners of your lips, the way you hugged me warm, I miss how I can feel like a little girl and like a woman around you. I miss the way you rubbed my breast, the way you touched my nipples softly and then wildly. I miss sharing my food with you, I miss eating mango and vanilla ice cream on random mornings.
I miss our long phone calls, innocent flirting and how we discuss everything, I miss calling you first thing in the morning, I missed annoying you with my terrible voice.
I wish you the best, I hope you find someone who never hesitate to give you a certain forever promise.
I hope you forgive me for being uncertain.
Again, I wish you find someone who gives you the best of life.
Much love,
R