I did not appreciate and respect you enough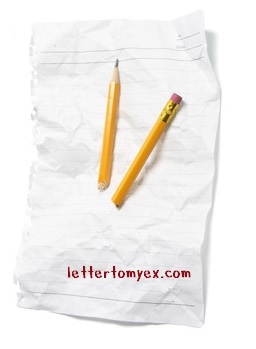 Dear Zach,
I am writing this letter to you to apologize for hurting you and making you feel unloved and insignificant. I am hoping that I can at least partially correct my wrongdoings and get closure. We have not talked in over a year, but I still find myself thinking about you on a regular basis. I just want you to know that you were an extremely important person in my life and I did not appreciate and respect you enough. Many of the things you said and the advice you gave me was right. What sticks out the most to me is the fact that I ended up dropping the sorority like you said I should do my sophomore year. I did not listen enough to what you said about me and I did not listen to your wants and needs as much as I should have and I am sorry.
I think you probably know, but I was the person who texted you on your birthday at midnight. In a way, I was relieved to see that you had deleted my number because it meant that you had moved on and you are happy and doing well. I hope by now you have realized how incredibly talented you are. I know you are going to go on to do great things and truly help people not only with the work that you will do as an engineer, but by simply being present in their lives and sharing your life with others.
Enjoy your last semester of college and I wish you the best of luck in the adult world!
Lyssa