I only think of the good times please do the same!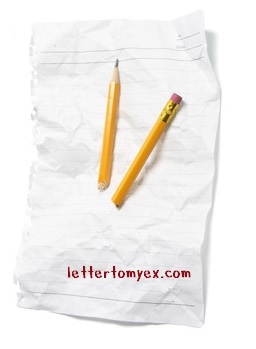 In order for me to finally move on and stop thinking about you constantly, I will give myself closure since I was not able to get it from you.
First, I want you to know that I really do care about you and miss you very much. I really wanted us to grow and to one day be more than just friends. I'm not sure what I did to make you stop talking to me but I would have loved some type of explanation as to why you no longer wanted to communicate or pursue anything further.
Second, I let you in, I gave you part of me, I poured my heart out to you, I became vulnerable but yet you were able to pull away so easily and it hurt like hell. I can't lie and say that I haven't been emotional about our situation because I have. Even sitting here typing these words my eyes water realizing how deep my feelings were for you. I can't help but to think that you were possibly entertaining someone else. My gut tells me you were and there were signs but I am just not sure. If you were seeing someone else and you told me, It would have been easier to digest verses getting ignored.
Third, you were perfect at listening to me and providing the comfort that I needed on bad days. You held me just right. You kissed me like you meant it. You pulled me in and I could not help but to gravitate towards you. The way you gently grabbed my face when you walked in to my place and before you went home lingers in the back of my mind. You made me feel wanted so I assumed that we would one day be more than just friends.
All and all, I needed to get this off my chest so that can move on and stay hopeful about genuine friendships and about love.
I'm not sure who hurt you and/or why it is so easy for you to just stop communicating but I'm sorry. I really cared for you and wanted nothing more than to grow with you and be the comfort you needed through the rough days, the great days, the days when you needed an ear, a hug, a kiss etc.
I think you are a pretty awesome guy and I pray you are doing well. Know that you are though of and I hope that God blesses you with the woman that will fill your heart with joy and comfort.
Sincerely,
xoxo
P.S. I only think of the good times please do the same….. 😊