I thought you were the one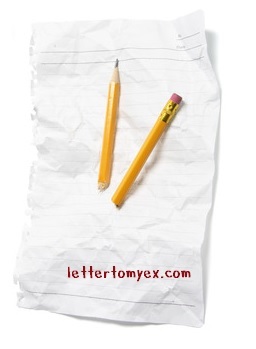 When I first met you at Woodrow Wilson Rehabilitation Center I thought I was done searching for that special someone. When my eyes met yours I could see the future and I was in heaven.
When I first met you I was astonish by your dreams and future of never giving up on what lies ahead and I was excited to be apart of it. You told me lies about yourself saying how you're from the army and paying child support. Once we started dating you told me that was a lie and I forgave you thinking you really love me if you told me the truth before we got further in the relationship.
I thought things were going well but it turns out things were going bad for you. You went to court because you were with people who broke in a empty house and stole stuff. Somebody also stole your car but he didn't because you said he can borrow it. I didn't care because I loved you and we could work this out. You loved me so much that you asked me to move in. I was so happy that I said yes and was thinking how did I become so lucky to have a boyfriend like this.
My boyfriend told me his friend who owed the townhouse said the rent was 600 a month. He said he thought the rent was too high for me so he asked his friend if he could lower it to 550 so I took the deal. I was so happy that this was happening and that I was able to see my boyfriend everyday. If was a dream come true.
A couple months went by and I sunstroke realize my boyfriend was paying 450 in the same size room I had but I was paying 550. My boyfriend wanted me to pay more I think because I had more money. If my boyfriend loved me so much then why would he lie to me about him also paying the same amount. He should've let me pay the same, pay less or offered to help me pay. What the hell I thought you loved me????
When I thought things were getting better I was wrong. Things weren't going good. He was video chatting with other girls which I don't mind but I wasn't in the room and he had his door locked like he was embarrassed by me. He made me jealous so much that it hurt. He was changing and I wanted the guy that I first met 2 years ago. He started lying more. He had good days which I loved and he had bad days where he would yell and cuss at me and made me think it was all my fault. The worst name he called was a fucking cunt! What did I do to deserve this?
I felt like so many people didn't like me because of him at the fact he was treating me like property. Even his roommates which were my friends saw this guy was an asshole to me. Saying if a guy loves you why would he yell or call you out all the time. My parents said the same thing. He even stole my money and I went to the cops because he couldn't tell the truth. Ended up going to court but I dropped the charges because I thought we would be together if I did but I guess I was love blind. You made me go to the police and I felt so bad. Once I did you moved out and dated a girl behind my back. My roommates told me you probably stuck around to make sure I dropped the charges and I did so I guess you won. Now a part of me is damaged so I just wanted to say thank you and hope you realize what you have done. I still love and care for you but I know it's not heathy unless you change. I'm sorry and still wish I can go back but there's nothing I can do.