Have you ever lost a pet due to a break-up?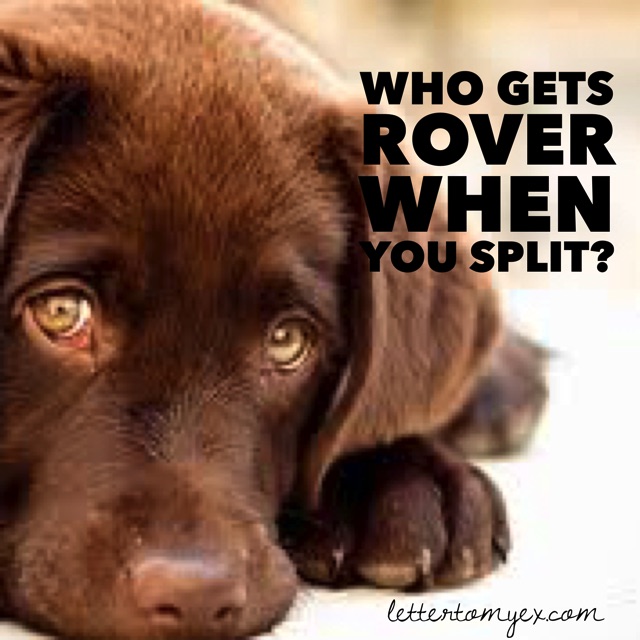 Divvying up your CD collection and bickering over who gets to take The Hunger Games book collection is small fry in a break-up when there are pets involved.
How on earth do you decide what to do with Rover? Who gets custody?
It's a huge and heartbreaking issue and one, thankfully, I've never had to face when I've been through a split.
And, about 10 percent of the 7.6 million animals who end up in shelters in the US alone each year is because of death or divorce, according to the ASPCA and the American Humane Association.
How much does that SUCK?
Especially if you want to keep your pet but are forced to move to accommodation that doesn't allow animals?
It's something celebrities regularly spend big bucks on in court – Jake Gyllenhaal and Kirsten Dunst and Drew Barrymore and Tom Green are just two celebrity ex-couples who reportedly bickered over who'd take custody of their beloved dogs.
Have you had to give up a fur baby of your own following a break-up? Did you fall in love with a partner's pet and find yourself out in the cold and no longer able to see the pet after a split?  Or, on the flip side, have you and your ex managed to successfully do joint custody of your beloved pets or hammer out an agreement with visitation rights?
I'd love to hear your stories in the comments and I'm sure other LTME readers would too.