So much hurt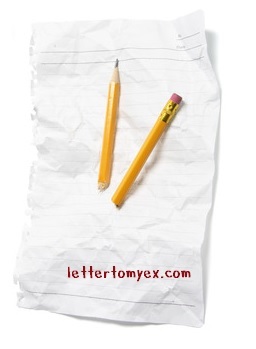 Buckwheat
I hate the way things ended with us. I pushed too hard. I couldn't control my need to contact you and because of that, I made things really bad for you. I am so sorry. I was selfish.
I can't even explain to you the depth of my heartbreak. I have never in my life loved someone as much as I love you. No one has ever said the things that you said to me. No one has ever made me feel like you did.
You filled me with happiness, excitement for life, confidence. I felt alive.
I miss you so much. I cry everyday.
I can't understand how we can go from loving one another as we did, to never ever speaking again. It's not often that people find love.
Why can't I have you? You told me you loved me. Legit. Remember that? I love you Kid.
Lor xo❤