Ever been dumped on a special occasion?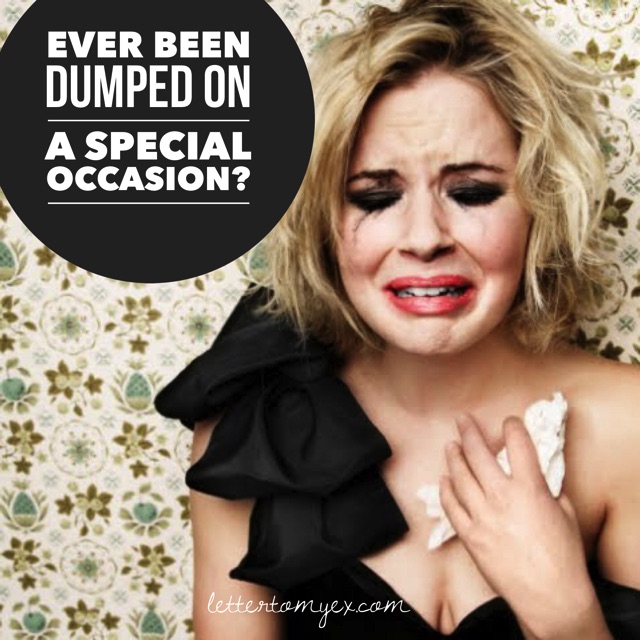 I was 25. Living in London. Madly in love with my boyfriend, and looking forward to my party that night. At home. Pretty much all my friends were coming. It was huge.
That is, until my boyfriend decided that night was the ideal time to tell me it was over.
That he could do it ON my birthday and AT my party seemed just unreal to me. Nuts. It still amazes me when I hear of people getting dumped on Valentine's Day, on their wedding anniversary, on Christmas Day.
It adds a special layer of cruelty to the whole thing, don't you think?
Dr John Grey (the Mars Venus guy) calls it the 'Special Occasion Break-Up Syndrome'.
He believes it's very common, and not necessarily callous of the dumper to choose those occasions, because special occasions and the days leading up to them are often times when we do the most soul-searching about where we're at in our lives and who we want to be with.
That's great and all, but just don't dump me on my birthday, thanks. Any other day would be fine. The end.
Have you ever been dumped on a special occasion?