6 break-up books to read right now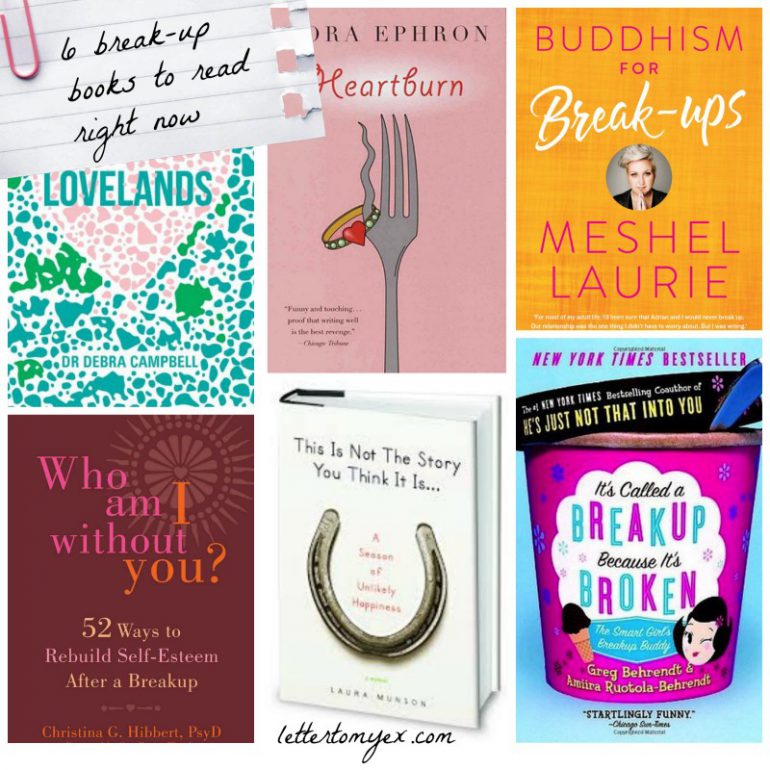 I've written before about having good books on your bedside table when you're heartbroken and always seem to be wide awake and weeping at 3am – and here are six I thoroughly recommend you get your paws on immediately. Nothing wrong with a little self-help, or a memoir from someone who's been in the broken-hearted trenches and climbed out the other side.
Lovelands
By Dr Debra Campbell
This intriguing book is part self-help, part memoir – and it takes you on a journey of your 'lovelands' and the faultlines, crevasses and chasms created by past losses that we navigate in our emotional lives. A great book if you're keen to stop repeating those damaging patterns (and choosing the wrong people to love).
Buy it now!
Heartburn
By Nora Ephron
Not self-help, granted – but one of my all-time favourite heartbreak books (and movies, starring Meryl Streep and Jack Nicholson – if you haven't seen it, Netflix it immediately). The book is autobiographical, about the end of Ephron's marriage to journalist Carl Berstein – seen through the experiences of a cooking show host Rachel Samstat, who discovers her husband is cheating on her while she's heavily pregnant with their child.
Buy it now!
Buddhism for Break-Ups
By Meshel Laurie
Aussie comedienne Meshel has experienced her fair share of break-up hell, including the end of a 19-year marriage. She shares how she used Buddhism to cope and some strategies you can try, too – to help you embrace change, differentiate between loneliness and being alone, and (my personal favourite), loving without attachment (ie, becoming a stalker).
Buy it now
Who Am I Without You? 52 Ways to Rebuild Self-Esteem After A Break-Up
By Christina G Hibbert
There's no doubt about it – break-ups give your self-esteem a real battering. So try this book, written by a psychologist and split into small chapters, each offering tips, tools and exercises to tackle your emotions, pick yourself back up and help you move on.
Buy it now!
This Is Not The Story You Think It Is
By Laura Munson
He told her he no longer loved her and wanted out of their marriage. She refused to accept it. While this compelling memoir won't be everyone's bag, it offers a fresh take on handling rocky patches you think are the end. Because sometimes, says Munson, they aren't.
Buy it now!
It's Called A Break-Up Because It's Broken: The Smart Girl's Break-Up Buddy
By Greg Behrendt and Amiira Ruotola-Behrendt
An oldie but a goodie that'll give you some real-life strategies for moving beyond the 'BUT I WANT TO DIE I'LL NEVER LOVE ANYONE ELSE' stage to something less debilitating. It'll also make you laugh your head off, which is always ideal when you're heartbroken.
Buy it now!
What's your favourite break-up book?