You're always going to be a part of me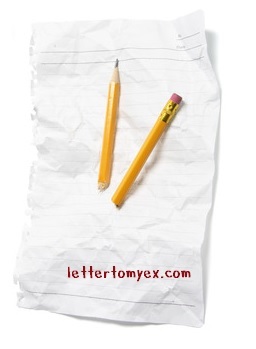 Hey M
It's been 5 years since we have broken up, yet I cant come to terms with reality… I know i hurt you a lot and i guess i wasted a lot of your time… you were once so beautiful and selfless; you loved. Unfortunately, i created a monster in you… or atleast, i let it out.
These past years, I met you numerous times, trying to get you back. I noticed you dont have those kind eyes you once did, nor smile the way you used to. I remember you with braces and everytime you'd smile, your dimples would show through… Yesterday when we met again, I dont think I saw a single dimple on your face…
I feel i am at fault for your sadness and I am indebt to what you have gone through despite the years that have passed, i have never been able to forgive myself…
You are such a beautiful soul and i know the person i once knew is still in there…somewhere.
i am not going to give up on you and i will always love you. i know i hurt you by making you believe that i moved on but that is not true… it was my fault, i should have saved you when i could. you are not dead but you arent living anymore…
please come back to me.
even if you dont, im always going to be here waiting for you..
when youre 90 years old and laying on a hospital bed, id be next to you singing our song until i see that smile again..
i love you forever.