4 years later, I still think of you daily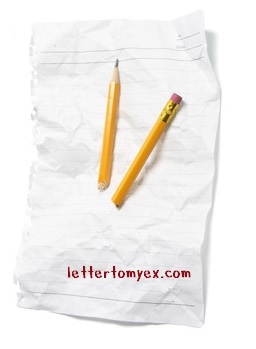 Dear Kayleigh,
I know it has been such a long time since we spoke, I have always thought about writing but never followed through, the reason I am doing it now is because you are always on my mind and I know there is such little chance of us getting together again.. my mind seems to think otherwise and won't let it go.
I have tried everything to get over you.
I have tried forgetting about you, being with other women, moving country and therapy/counselling. I have even tried hating you but it didn't last at all. It has been over 4 years, I think something is wrong with me, why can't I be happy with anyone else?
I've never come close to being as happy as I was with you. Every morning I woke up next to you I never realized how good that feeling was until you weren't there.
Our breakup was rough, I apologize for being an immature drunk idiot that night, I will never forgive myself for acting violently and unreasonable. I have done a lot of growing up since then, as you know I went to prison for a year and I did fine, it didn't change me at all, it was just a waste of a year.
I know it's pathetic but I can't see myself being happy ever again unless I get some kind of closure.. So this letter is really a request for us to meet and possibly talking through this, I need to hear the hard truth from you. It would be completely on your terms, I just need some kind of closure. If you could do this for me, please understand you are helping me move on with my life and keep my sanity. I mean it's over 4 years later and I still think of you nearly every day and can't stop.
I realise how crazy this sounds, I thought I would be over you by now but the fact is I am not and it is affecting my wellbeing. This is the only idea I have left. I didn't know how else to contact you, this is the best I could do.
Regards,
Daniel Koch