To my fiance's ex-girlfriend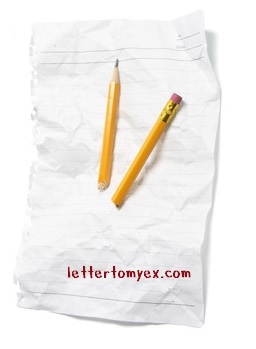 You need to know what your emails, texts, stalking and phone messages have done to our relationship. Im not going to lie in the beginning you did make me question moving forward with him. There were things he didn't initially tell me because he was scared of losing me, and hearing you say them only made me question his honesty. That night I talked to you on the phone and you told me he slept with you the week prior, is when I realized how much of a manipulative liar you actually are. See the night you claimed you slept with him we actually went to dinner and then watched a movie at home.
Since then you have been relentlessly stalking both of us, sending emails, text messages and calling from various numbers to try and steal attention from him. You have lied to the police after we went to get a restraining/harassment order and even worse dodged being served so you wouldn't have to face the truth that he no longer wants to speak with you ever again. You have tried to ruin his lively hood by attacking his business, and you have continued to trash his good name. Enough! Enough with the evil emails telling me story after story of how you two loved each other. Enough with the rants about how he will hurt me the way he hurt you. Enough with calling his phone in the middle of the night, the social media stalking, and the stories to others of how he is shady. You two shared 4 months together and it's been 8 months since you split. More than enough time has passed for you to move on!
I get why you loved him because I love him, and I know he had a past prior to me. It is not a matter of what you shared, it's a matter of respecting what we now share. You claim all these things, however he asked ME to marry him, I'm the one wearing an engagement ring, and WE are the ones planning our lives together. I have news for you, none of those plans have ever involved you! Although I used to be angry, and hurt by your obsession to ruin his life and mine in the process, I now pity you completely. I feel sorry for you that you never learned the coping skills to be able to constructively get over pain. How horrible for you that you live in the agony of loosing this man that I now have, and absolutely cherish. All I can do is thank you for not doing what was necessary to keep him with you, and a big thank you for acting so crazy after you split. It ensured he would never want to return. Although it caused some stress at first, now all it does is make us completely closer.
You have been a topic of discussion, so I'm sure your pleased to still be mentioned, however know this…it is usually among friends and family that knew you when you were with him. And almost everyone of them has told me how incredibly crazy you are. I hope you find whatever serenity you seek to be able to finally be happy with your life. Until then enjoy our photos of us traveling, spending time with our families and friends, prepping for our wedding, buying a home together and of us falling in love with each other more and more everyday!