NPD Sociopath Will Never Comprehend, So Why Even Hit Send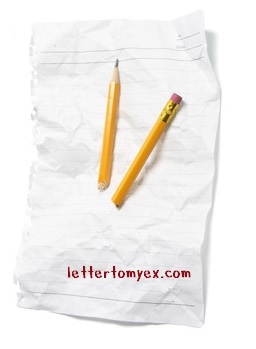 Quitting you is the hardest thing I've ever had to do. You were so in my head. I was so in love with you, flaws and all.
Yesterday, you didn't forget to hit send, you never saw the message or wrote me one, it would have said read. You are with someone. You don't want her to see any texts because you are in a period of retaining what victims you still have. You did it with me to gain my "trust", you will do it again.
You are a habitual liar. Reflections tell tales, and they say, you still present a web of falsehoods.
But that is where I am. I'm done. It's been nothing but girl after girl; it's been nothing special, nothing sacred, nothing meaningful coming from you. To even say you did care about me is the boldest of all the lies you tell.
You do not deserve my authentic self, my honesty, my trust and least of all, my kind and loving heart.
So I cast you out as so many others, like your family, wish they could do. You will not hurt me anymore. I relinquish your permission to do so. I forgive your sickness but not your inaction.
This is goodbye. I am deleting your number so I won't be tempted to text or contact you. I am implementing the no contact rule that so many use when abused by an NPD Sociopath.
I hope one day, your world crashes in, and you are truly left with nothing and no one. Only then will you grasp a tiny fraction of the hurt and pain you have caused so many and seek the help you need. Until then you are wrapped in a cloud of delusion, unwarranted paranoia and discomfort. A deep hollow depression. You are still lying. The sickest part is that you believe your lies. They flow out of you without hesitation or remorse.
The you I knew was a figment of your imagination, a hollow imitation of a man you wish you could be. And for that I felt sorry for you and let you parade about in your lies, sometimes, supporting you in them.
No longer do you get my compassion or my trust (what little was left).
I choose to walk away. Leave it all behind. No nothing, because I know where there were a few, there are now many more that have replaced the few that have been wizened to your deceitful ways.
You are evil; you have no human empathy and for that you are the scariest shell of a human I have ever met.
Lies upon lies. You are still telling them.
But I am grateful that I get the choice to no longer listen to them. To walk away.