Would you dump someone over the state of their home?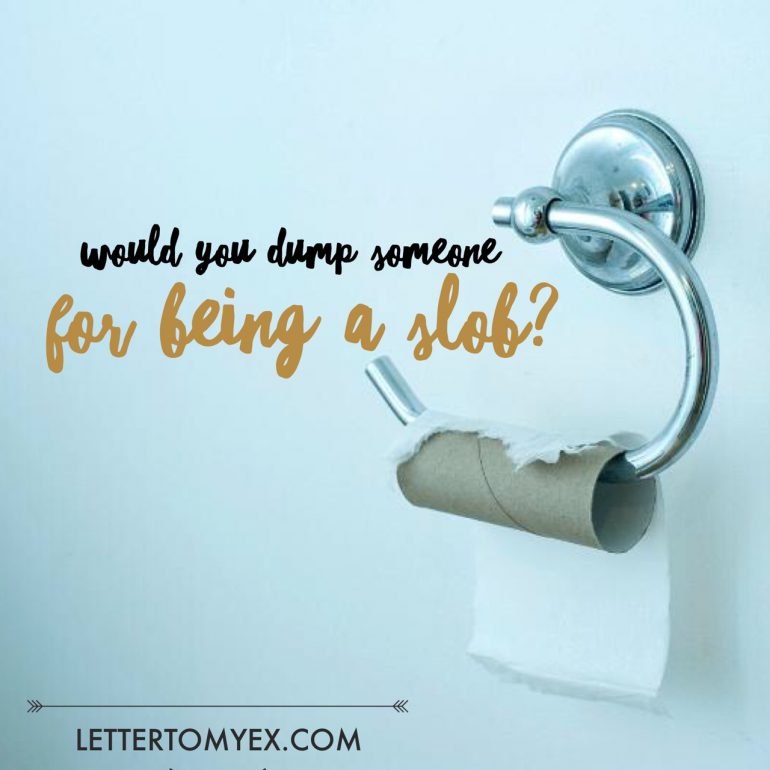 Hey, if you would, you're not alone.
It seems first impressions are made not only on how you look and act, but whether your home passes muster as well.
Apparently, 15 percent of Americans have broken off a relationship after seeing someone's home for the first time, according to a new study conducted in collaboration by social psychologists at UC Berkeley, and cleaning service Handy.
And being a total slob works against you the older you get, with 42 percent of 51-55-year-olds admitting they'd split with someone because their home wasn't up to scratch.
Thousands of people responded to the survey, and a whopping 67 percent of respondents admitted that they gauge compatibility with a potential partner depending on how his or her home looks. (New Yorkers were the pickiest on this point.)
The worst crime? For 47 percent of women who responded to the survey, no toilet paper was the main turn-off. For 48 percent of men, it was just mess in general that made them want to bolt.
But that's not all. A not-to-be-sniffed-at 40 percent of respondents agreed that dirty plates in the living room was a turn-off, 19 percent hated the sight of dishes in the sink and 13 percent got all judgey about unmade beds. Heck, even 12 percent said they weren't jazzed about an overflowing laundry basket.
As if dating wasn't hard enough already…
Have you ever broken up with someone because his or her house grossed you out?