12 great gifts to buy anyone going through a crappy break-up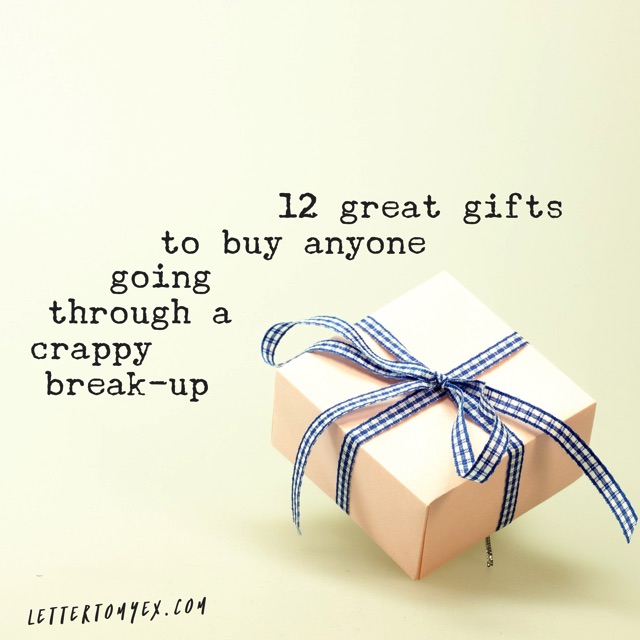 Whether you're going through a break-up or know someone else who is, here are a few of my favourite things.
Four break-up wine labels.
When you're heartbroken, it's all about the little things that get you through. Set of 4, $8.89. Get it here
2. Personal Ice-Cream Maker


Forget those big Mastercheffy gadgets. This one can sit on your lap while you stir and eat, and sometimes during a break-up that's pretty much all you're capable of, right? $28.92. Get it here
3. I Never Liked Him Soap Dish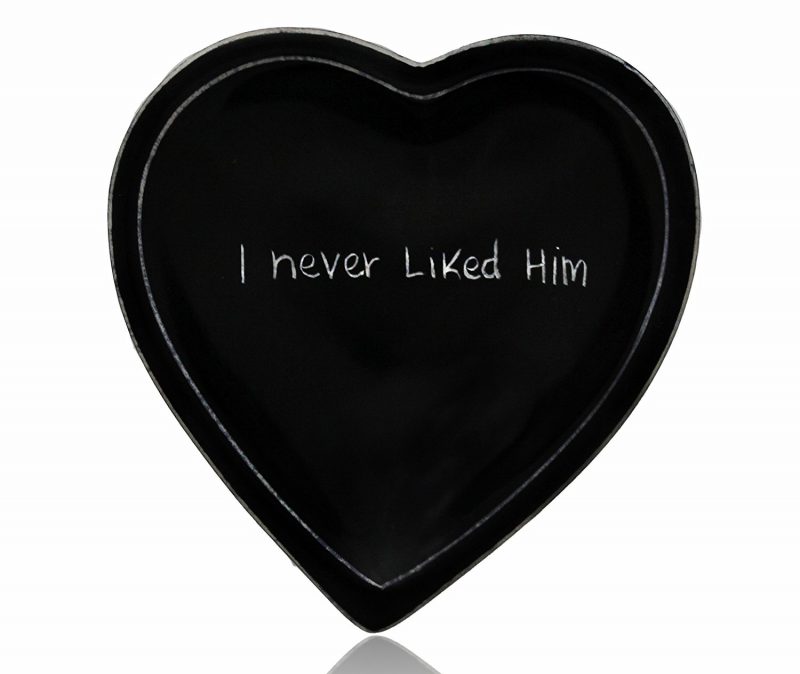 Because when someone you love is recovering from dating a total ass clown, soap dish solidarity is everything. Get it here
4. Dark Vader Toaster

At a time when you're feeling about as empowered as a toenail clipping, you need something that helps you embrace your inner badass, every single morning. And this Darth Vader Toaster is a good start. $39.99. Get it here
5. Too Rad For Sad Pocket Mirror
You've got to have something uplifting for your bag when you're feeling like crap, right? Get it here
6. Punch Bag Laundry Bag
You want to punch your ex's lights out? We get it. Avoid a lawsuit and smash the hell out of this punching bag instead. Which doubles as a bag for all your dirty laundry at the same time. Just $27.28. Get it here
7. I Do This Thing Called Whatever I Want T-shirt
The silver lining with break-ups is answering to NOBODY. Your decisions. Your choices. But if you're a bit wobbly and need to fake it til you make it, this tee has got you covered. $12.99. Get it here
8. Tears of Ex-Lovers Flask
Nothing like a tangible reminder that all your exes ARE out there, weeping and gnashing their teeth about how much they screwed up. Get it here
9. Adios Motherf*cker wine glass

Stemless and sandblasted so it's also dishwasher safe, this is the glass you need when you're really pissed at your ex. And drinking a lot. Get it here
10. Have A Nice Life Asshole Colouring In Book

Yeah, I've written about this one before, but I'm including it again because when it comes to break-ups you are gonna WANT this baby by your side. Get it here
11. Coloured Pencils roll

The perfect companion for your sweary adult colouring in book. In a nice little roll to keep it all safe and sound and perfect for carting with you to a cafe, a park, your therapist's waiting room. $8.99. Get it here
12. Hey Girl Sleep Tea
Chamomile and Valerian root – just the things to help you relax body and mind and drift off into a stress-free sleep. 18 teabags in the pack. $17.99. Get it here
*Full disclosure – these are affiliate links so if you decide to buy, know that you're helping keep LTME running (and me eating the occasional hot meal) Thanks so much.