We should stop this pain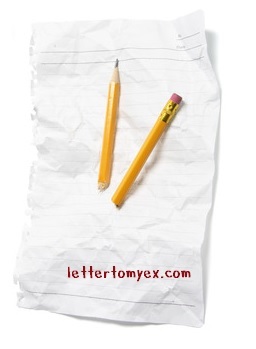 Dear my imperfect prince,
I wish I could still call you mine sometimes. This pain I've felt since the split. I feel like I haven't officially stopped crying since that day. We ended before the school year which hurt even more badly, plastering this fake smile and saying, "Oh, I've moved on. I'm better now." Everything went downhill after we ended. No one will ever love me the way you did, that's what think at least. You were the only one that when I say 'I love you', I meant it 100%. You always brought out the widest smiles and loudest laughs from me.
We keep hurting each other though. Your mom hates me. You still write those notes to me, I still write to you. We never send them though. We should stop this pain. I always run back, I'll always love you.
I'm sorry.