It's been 18 years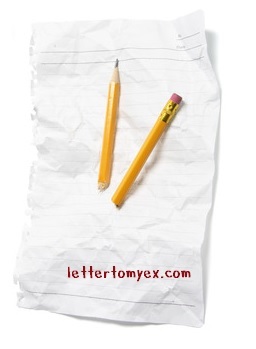 Steph-
It's been 18 years since we spoke. In the intervening years, I have found my thoughts returning to you. You were my first love. I still remember watching Young Frankenstein together in my dorm room. I remember our first kiss that night making us both forget all about the movie.
Because we lived on the same floor of the dorm, we saw each other all the time. I remember taking you to see Phantom of the Opera in KC. Going on a cruise over spring break. Making you and your roommate laugh at a Mexican restaurant for hours. I remember meeting your family for the first time and bringing you home with me. There are thousands of those moments that we shared. We were in love.
I remember you leaving for the summer to work at the camp in New York. I wrote you letters. Actual letters. You wrote me too. But I suppose I knew something was changing. When you came back, you told me it was over and I was crushed.
It was more than two years before we would try again. I saw you in that giant lecture hall for that science class. Slowly, tentatively talking again. I looked forward to sharing our Shakespeare's lunch every week.
I feel in love with you again. You agreed to let me make you dinner. We drank wine watched Life is Beautiful and we kissed. It wasn't long before you were all I wanted. You loved me too. I graduated and stayed in town to be with you while you finished school but I eventually took a job in St. Louis and I broke it off with you.
We talked a handful of times in the months after that. I remember talking to you on my cellphone for an hour while you were at Purdue. It felt so comfortable… but it stopped there. We drifted apart. With the exception of a brief exchange of messages a few years ago, I have not heard from you at all.
It's now 18 years later and we are both married with kids. I am happy and it appears that you are too. But I wonder how you are and what your life is like. We broke up for good reasons, but you remain a part of me. And I miss sharing things with you and the way you laughed at my jokes. I wonder about your family who all made me feel welcome.
Some time ago, I felt compelled to find you on Facebook. I surmised from your posts that you had some issues with your health. I reached out to you there, but that wasn't really fair to you. I don't know what I wanted to say other than hope that you are happy and healthy. I hope you have a wonderful life.
I also want you to know that you will always be a part of me. I want to thank you for teaching me about love and about myself. I want you to know that I miss you.
J.S.