Be gone please.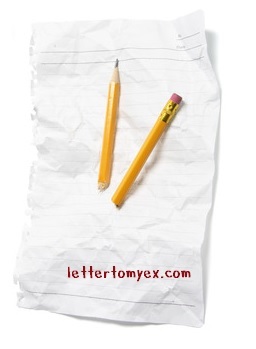 Listen, we've not been in contact for a year now. I don't think it makes sense to do so. However, you still come to my mind. I've been trying to forget you. I really am. The temptation is always peaking to check your Facebook, but I stop myself. I cheat on myself hoping to catch a glimpse of you at other people's profile. I'm happy when I don't see you there. I am mortified though when I do see you and you look happy.
I am jealous. How I wish I could be the one to make you happy. I really do. More than the current relationship I am in. I wish to grow in this relationship and forget you but the whole spectrum of my feelings have not yet fully transferred to this current one. I still think about you.
I don't want to think about you anymore. I want to make it stop. What I can't take is that there's this part of me that thinks that I need to have closure or that I need to simply talk to you for all of this to go away and live my life happily. I don't.
I still can't realize if I'm breeding hatred or that I'm still in love with you. Is there such an instance of feeling both? I just want to be sane again. I just want to be present in this moment. I keep coming back to wondering how you are and what you are doing now.
One solution that I've found to cease my thoughts about you is by surrendering them to God. Yes. Please bless you with all the blessing you could receive. Please keep you happiest and liveliest.
It's hard to type it without being emotionally attached to the idea. I love you, Thea. Please be happy and please leave my mind. I love you. Take care. Goodbye.